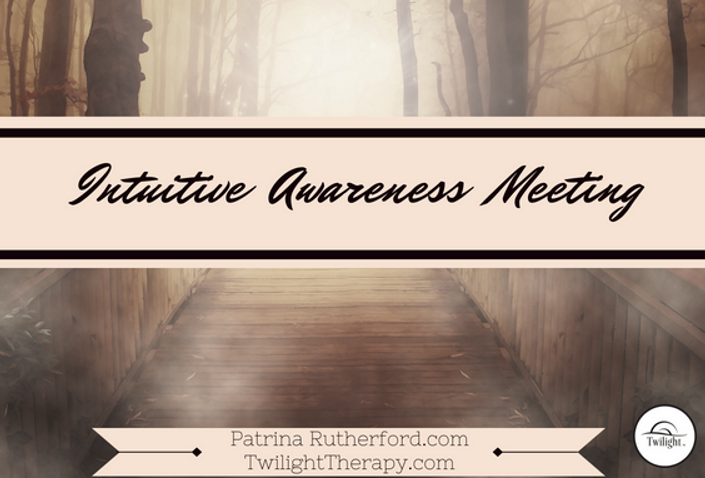 Intuitive Awareness Meeting
The 2nd Tuesday of Each Month
The 2nd Tuesday of Each Month 8:00PM EDT...7:00PM Central...5:00PM Pacific
Perhaps the voice of sweet inspiration has whispered to you
through a series of coincidences encouraging you to to make wise choices.
Maybe a lucid dream has given you insight to your earthly purpose.

Or an angel touched your heart with a healing light.

You may have no-one to share this information with until now.

We respectfully come together each month to share our experiences with unusual, miraculuos or inexplicable events in our daily lives. These events are sometimes referred to as psi.
Psi abilities and experiences are considered unique and out of the ordinary. They can include synchronicity, precognitive events, informative dreams, angelic encounters, energy healing, environmental empathy, power of prayer and much much more.
They may be a one time experience that can leave one feeling surreal with no safe place or people to share this information with. Or they may be a part of your everyday life.
We are here to offer support through the act of sharing and listening to your experience(s) while maintaining your anonymity if your prefer.
We learn through sharing our stories and lift each others emotions to higher frequencies.
For now these meetings are only available for our
Monthly "SPAcifically Inspired Members".

Please join our WAIT-LIST to be notified when ENROLLMENT Re-OPENS.

OrLog-In To Your Account To Attend

Here are a few things you may want to know before you choose to participate.
We do request that each of us follow some simple guidelines.
The facilitator opens the meeting and states the guidelines.
Depending on the size of the group we may introduce ourselves.
We honor and respect the decision of anonymity.
We agree not to audio or video record these meetings in order to maintain privacy for those in the meeting.
We can share other people's stories but not their names without written permission.
This is not a forum for "readings". Discussions are at the discretion of the facilitator.
Following a theme is not necessary but many times happens. I call this a Group Dynamics.
Each person is guided to take their turn in the order the facilitator has acknowledge them.
You may have as many turns as you wish as long as each person who has something to share has spoken.
Near the last 15 minutes of the meeting the facilitator will ask for anyone else to share who has not had a chance.
The last 5 minutes we sit in a silent meditation to end the meeting.
Thank you so much for sharing and listening. Please have a wonderful meeting.
Blessings,
~ Patrina ~
Course Curriculum
Welcome To The Intuitive Awareness Meeting
Available in days
days after you enroll
Your Instructor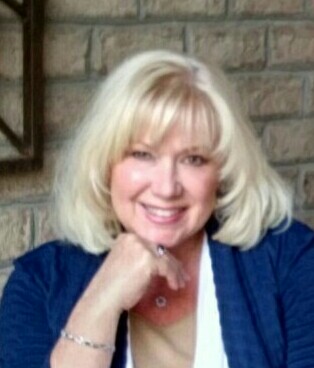 Hey There,
~
I'm Patrina and I spent over thirty-three years in the Wellness Spa/Salon business altering my client's physical appearances in alignment with their emotional needs. That just means I designed happy hair and performed relaxing spa therapy services. To help my client's maintain the rejuvenated and relaxed feelings in between visits I created at home spa treatments for them.
~
I was an AMCET (Armstrong McCall Core Education Team) Platform Artist/Educator for Arum Spa Systems at many international trade shows such as IECSC (International Esthetics,Cosmetics, Spa Conference) as well as BBSI( Beauty and Barber Supply Industry). I provided workshops and education to Dayspas and Salons who were introducing Spa Treatments to their menu of services. I was certified by Arum Spa Systems as an Eco Therapy Specialist in 1996, receiving in depth training in
Thalassotherapy
Mineral Water Therapy
Herbal Therapy
Aromatherapy
Hair Therapy
Skin Care
I developed a system for my salon family using techniques of engaging or channeling your six senses into creating days filled with gratitude, intuition and a peaceful perspective. Now I am enjoying sharing these modalities in my online courses with YOU!
Frequently Asked Questions
Is this a course?
No. This is a meeting where like-minded people gather to share their unusual experiences in a safe forum.
Is this meeting recorded for replay?
These meetings are not recorded in order to maintain a certain amount of privacy. We request that everyone attending please respect this aspect of our meetings.
If I am unable to attend or forget can I get a refund?
Since we only have a limited amount of space we are not able to refund your registration fee as your ticket has reserved your "seat".
This course is closed for enrollment.