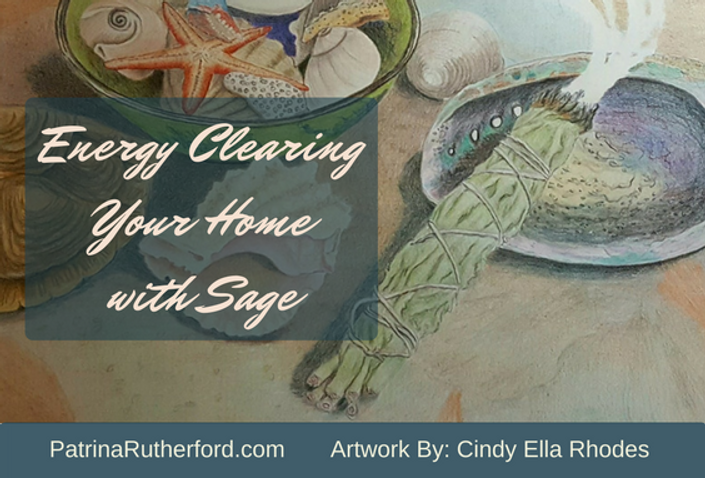 Energy Clearing Your Home
7 Steps to Using Sage to clear energy blocks and improve the atmosphere in your home.
Your Home Is Your Sanctuary
It is your safe place to rest and rejuvenate. As a place to express yourself from the decor to the tiniest nicknacks, it is your comfort zone.

The energy in your home can effect your emotions and moods. Irritability, chaotic actions, confusion and sadness are just a few signs indicating a need to clear emotional and physical clutter.

Take time to use Spiritual Spa Enhancements for Your Home
Are you looking for a way to make your home sparkle with happy ambiance and vitality? When there is a dullness that hangs in the air leaving you a tad bit perplexed and disenchanted then it's time to clear that emotional energy.
The ancient ceremonial practice of burning dried herbs, flowers, spices, barks and resins is known as smudging.
It has been used throughout history in cultures all over the world to heal the ill, clear negative energy and create sacred space for meditation and spiritual practices. Smudging with sage bundles is a beautiful way to bring this ceremony into your home.
~Learn 7 Easy Steps to Smudging
Your Home
~ The Basic Clearing Tool Kit You Will Need
~ The Science of Smudging
~ The importance of De-cluttering
~ Setting Your Intentions
~ Sealing & Maintaining Your Peaceful Space
Your Instructor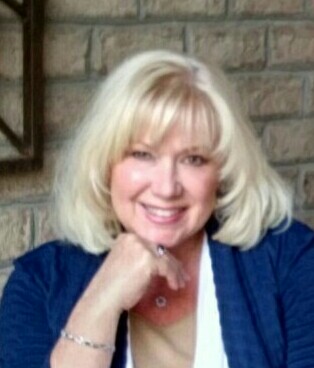 Hey There,
~
I'm Patrina and I spent over thirty-three years in the Wellness Spa/Salon business altering my client's physical appearances in alignment with their emotional needs. That just means I designed happy hair and performed relaxing spa therapy services. To help my client's maintain the rejuvenated and relaxed feelings in between visits I created at home spa treatments for them.
~
I was an AMCET (Armstrong McCall Core Education Team) Platform Artist/Educator for Arum Spa Systems at many international trade shows such as IECSC (International Esthetics,Cosmetics, Spa Conference) as well as BBSI( Beauty and Barber Supply Industry). I provided workshops and education to Dayspas and Salons who were introducing Spa Treatments to their menu of services. I was certified by Arum Spa Systems as an Eco Therapy Specialist in 1996, receiving in depth training in
Thalassotherapy
Mineral Water Therapy
Herbal Therapy
Aromatherapy
Hair Therapy
Skin Care
I developed a system for my salon family using techniques of engaging or channeling your six senses into creating days filled with gratitude, intuition and a peaceful perspective. Now I am enjoying sharing these modalities in my online courses with YOU!
Frequently Asked Questions
When does the course start and finish?
The course starts as soon as you as you sign up! It is a completely self-paced online course - you decide when you start and when you finish.
What if I am unhappy with the course?
Ummm. This Mini-Course if a Freebie! It is great for those just beginning their journey using smudging. If you are advanced it might not be for you, but, please do let others know about us! Thanks so much!
What if I want to go more in depth?
We delve a great bit deeper in our membership program and live workshops. Be sure to check your email for our updates and announcements.